In the beginning of the twentieth century, the "Old Penn Station" was a Beaux Arts architectural marvel. Inspired by Roman baths and the Gare D'Orsay in Paris, it was a vision of pink marble, steel beams, Doric columns, and light shining into an impressive glass atrium. But by the middle of the century, the station had fallen into disrepair and was demolished completely in the 1960s.
The current Penn Station exists entirely underground, below Madison Square Garden. And while it's not the looker it once was, it is a marvel of modern transportation: every ninety seconds, up to 1,000 people stream into the station from points near and far, including Boston, Philly and DC. At just two blocks away, Kimpton Hotel Eventi is one of the closest four-star hotels near Penn Station. The transit hub puts the whole city within your reach during your stay with us. And that's pretty moving.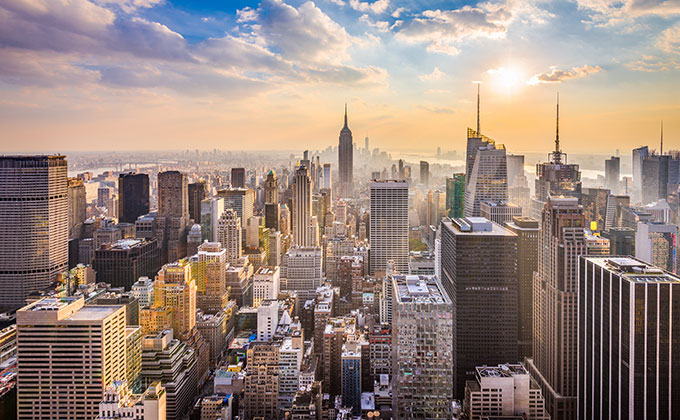 Things to do near Penn Station
These top attractions offer a diverse range of experiences, from iconic landmarks to cultural hubs, all within proximity to Penn Station.
Empire State Building - Visit this iconic skyscraper and take in breathtaking views of New York City from its observation decks. It's just a short walk from Penn Station.
High Line Park - Explore this elevated park built on a historic freight rail line. Enjoy scenic views, greenery, public art installations, and unique urban design.
Times Square - Experience the vibrant energy of Times Square, known for its dazzling billboards, Broadway shows, restaurants, and shopping. It's within walking distance of Penn Station.
Madison Square Garden - Catch a live sporting event, concert, or other entertainment at this renowned arena. It's adjacent to Penn Station and hosts a variety of exciting events.
Chelsea Market - Discover an array of gourmet food vendors, shops, and galleries in this historic indoor market. Sample delicious treats, shop for unique gifts, and soak in the vibrant atmosphere.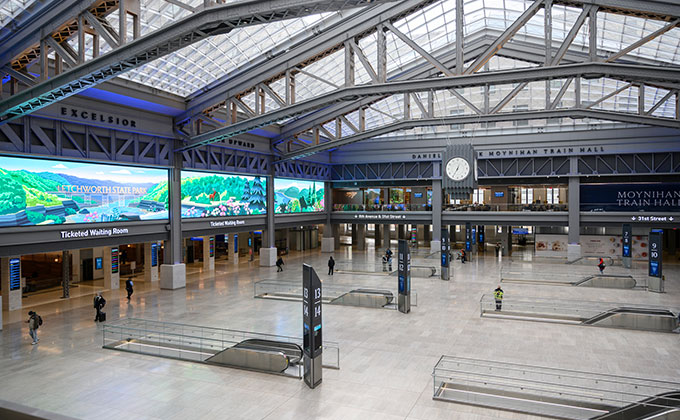 Walking Directions to Penn Station
From the hotel, you can easily walk to Penn Station in approximately 5 minutes. From Kimpton Eventi Hotel, head northeast on 6th Avenue (also known as Avenue of the Americas) toward W 30th St. Turn left onto W 30th St, continue walking and turn right onto 7th Ave, and arrive at Pennsylvania Station.