Kimpton Hotel Eventi places guests directly next to one of the city's hippest new hangouts—NoMad (short for North of Madison Square Park). This emerging neighborhood has long been a destination for elegant brownstones plus standout hotels and eateries. Now, it's also become a hub for high-rises and new businesses that bring with them an enticing, vibrant buzz.
Once known for the lineup of wholesale stores along bustling Broadway, NoMad is now anchored by posh hotels and luxury condos. The neighborhood offers the convenience of midtown, mixed with the spirited, casual vibe of downtown. On weeknights, the area buzzes with after-work crowds who've come from the nearby Flatiron District to enjoy the area's bars, lounges, and restaurants from the original Shake Shack and Eataly to high-profile NoMaD restaurants. On weekends, a more tranquil scene takes over, inviting visitors and locals alike to explore the picturesque neighborhood's high-end shopping destinations, giving even more reason to simply sink into the NoMad scene.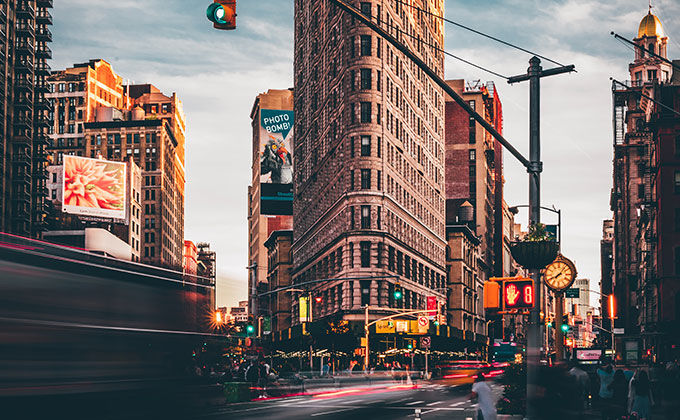 Exploring NoMad's Hidden Gems
Here are some hidden gems worth exploring in the NoMad district:
The Flatiron Building - This iconic triangular building is a must-visit landmark, located at the intersection of Broadway, Fifth Avenue, and 23rd Street
Madison Square Park - A serene green space with lush trees, manicured lawns, and beautiful art installations. Take a stroll, relax, and enjoy the atmosphere
Museum of Sex - A thought-provoking museum dedicated to the exploration of human sexuality through exhibits, installations, and educational programming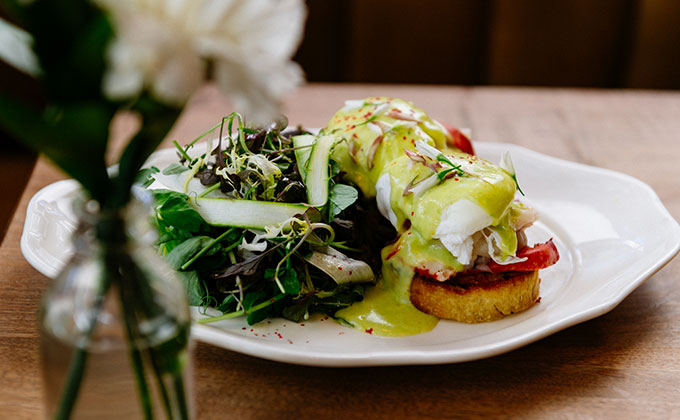 Nomad's Culinary Delights Near Our Hotel
Explore the vibrant food scene of NoMad, showcasing the neighborhood's renowned restaurants, trendy bars + innovative culinary concepts.