As they say, "New York is not a city, it's a world," and no matter how long you plan to step into the singular world of New York City—if it's only a day or the better part of a week—we've got recommendations for how to get the most out of your stay, whether you're in town solo, with your nearest and dearest, or on a romantic getaway for two.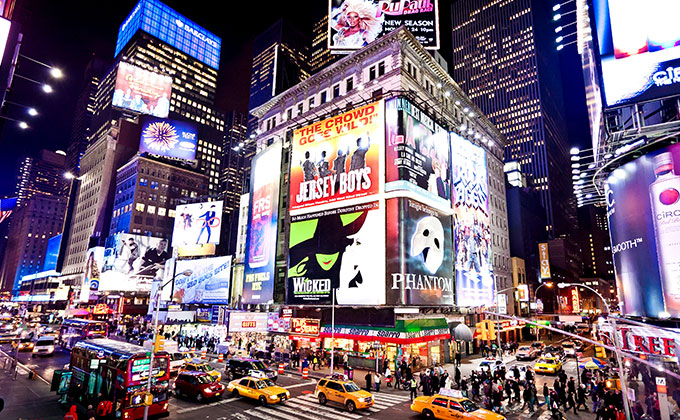 1-2 Day Manhattan Itinerary
Before heading out, grab breakfast at our onsite restaurant The Vine. You'll want to have the (delicious) fuel to make the most of the day.
A short jaunt means starting with NYC's heavy hitters like the Empire State Building where you'll be treated to a storied history of New York's most iconic tower. Of course you'll want to head up to the two observation decks on the 86th and 102nd floors, for incredible views of Manhattan and beyond.
Wander uptown along 5th Avenue and be sure to stop at Bryant Park where you can grab a bite at the Bryant Park Café or one of several other delicious spots and take in the buzzy scene. On summer evenings, you can often catch a film or a concert in the park.
Make your way to Rockefeller Center. Reach new heights at Top of the Rock and then have a little fun on the ground at The Rink, where you can roller skate in the summer and ice skate in the winter months.
Did you truly visit New York City if you don't grab a slice during your trip? You could hoof it down to Greenwich Village to the original Joe's Pizza on Carmine Street or simply hit one of the outposts in Times Square or Union Square.
In the evening, take advantage or your close proximity to the Theater District and see a Broadway show? Award-winning plays, legendary musicals and so much more await.
If you've got a second day, indulge in a little retail therapy on 5th Avenue (window shopping counts), check out one of the city's top museums, the Museum of Modern Art (MoMA) or visit the Flatiron District for people watching at Madison Square Park and tasty eats at Eataly or the original Shake Shack.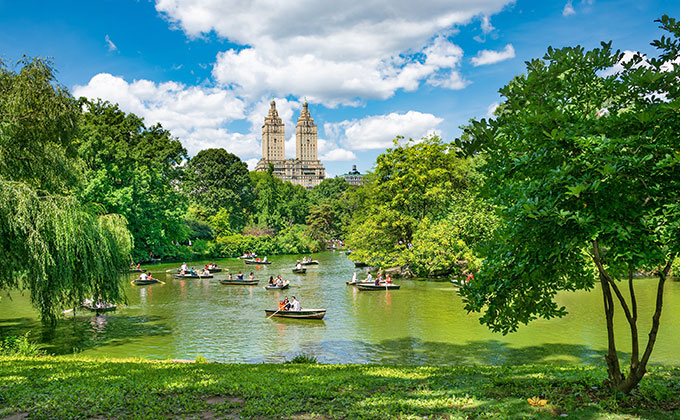 3-4 Day Manhattan Itinerary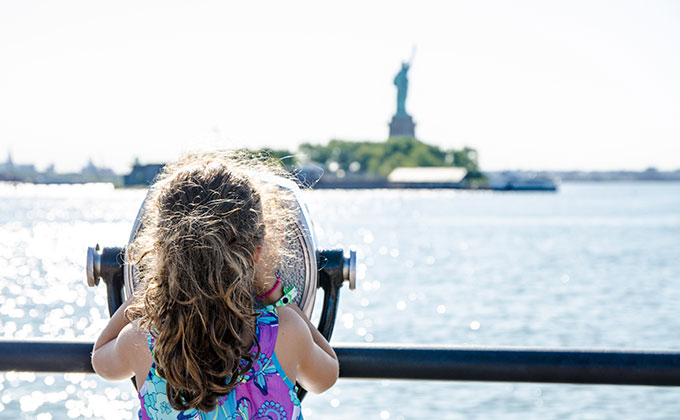 Family Friendly Day Manhattan Itinerary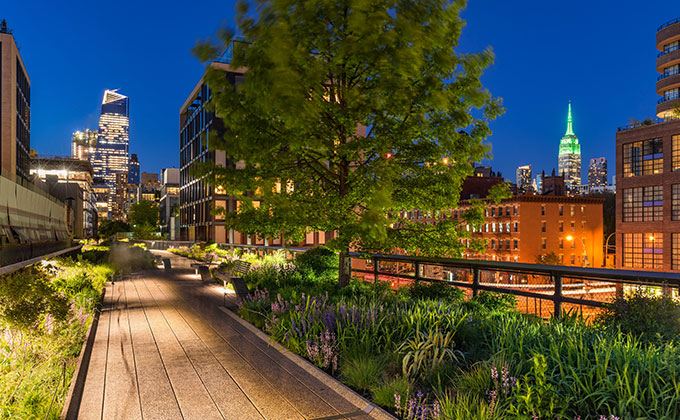 Romantic Manhattan Itinerary
Take a casual morning stroll towards Chelsea and enjoy a leisurely brunch at Cookshop and then make your way to 24th street between 10th and 11th Avenues, where you can do a bit of gallery hopping at some on Manhattan's staples like Gagosian Gallery and Lisson Gallery.
If you've caught the art bug, continue south toward the Meatpacking District and the Whitney Museum of American Art.
Wander through the picturesque neighborhoods of the West Village, Greenwich Village and Tribeca for a look at the romantic vision of New York that romantic comedy dreams are made of.
Make your way to the pedestrian friendly Brooklyn Bridge which will offers gorgeous skyline views of Manhattan.
As happy hour rolls around, make your way back to Hotel Eventi for a drink at L'Amico. Of course a drink may turn into dinner, or you could put on your finest ensemble and take to the high seas (aka the Hudson River) for a romantic dinner cruise where you'll enjoy unparalleled views of the Manhattan, New Jersey and Brooklyn skylines as well as the Empire State Building, Battery Park, and the Statue of Liberty.
For one last adventure, end your evening with a nightcap at La Noxe, a moody speakeasy that offers great cocktails, low lighting and velvet seating. You also might be surprised to find it's hidden in the 28th Street subway station.