Kimpton Hotel Eventi meeting space rises above in NYC
From product launches to quarterly presentations, business meetings rock the house at Kimpton Hotel Eventi. It's a chance to get brains fired up and visions cast. We love hosting corporate groups of all types, especially those who enjoy creative luxury. Like our 15,000-square-foot indoor/outdoor public Big Screen Plaza with a 30-foot multimedia art screen. Or the al fresco Veranda overlooking Sixth Avenue's famed hustle and bustle, with great views of the Empire State Building.
In total, we offer you 20,000 square feet of exquisite meeting space, including a grand ballroom, flexible meeting rooms, two hospitality suites and various outdoor venues. Check out our spaces here. We've had the pleasure of hosting big names in the sports, technology and fashion industries. So you'll be in great company.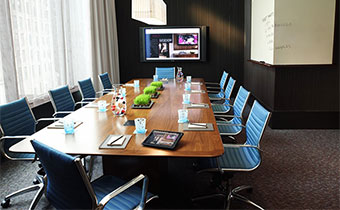 Multimedia
Beyond your typical a/v equipment, Kimpton Hotel Eventi turns up the wow factor with a giant outdoor multimedia art screen, perfect for sharing photos or videos with your group.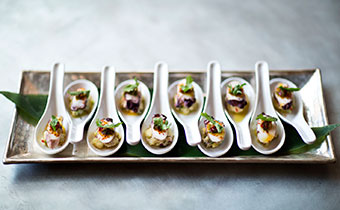 Food + Drink
French-trained Executive Chef Laurent Tourondel makes your meetings delicious.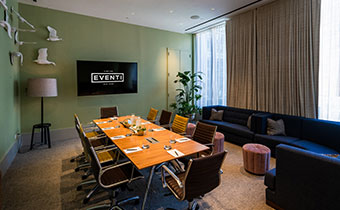 Floor Plans
Whether you're here to work or to play, check out our unique on-property spaces to host your next event at.