Celebrate your holiday party at Hotel Eventi
Call it a party, or a gala or a sensational soirée. A social event by any other name is nothing short of brilliant at Kimpton Hotel Eventi. Host your holiday party outside on our tented, heated Veranda, surrounded by glittering city lights. Indoor events are just as seductive, with flexible event spaces — including a 4,000-square-foot ballroom —and two hospitality suites designed with so much style, you'll think you're at a celebrity's home. We can host up to 250 seated guests or up to 350 for a reception. Start your guest list now, peak our space, and call us when you're ready to celebrate.
Added bonus: Book by October 14 and receive a complimentary deluxe bar upgrade.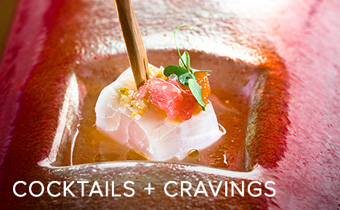 Cocktails and Cravings
Package to include the following
One Hour of Four Passed Hors d'oeuvres
Selection of One Dinner Station
Two Hour Essentials Bar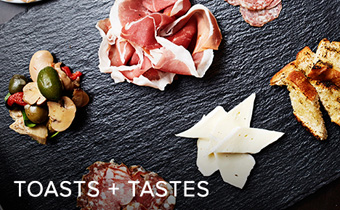 Toasts and Tastes
Package to include the following
One Hour of Four Passed Hors d'oeuvres
Salad Station
Selection of Two Dinner Stations
Dessert Station
Four Hour Essentials Bar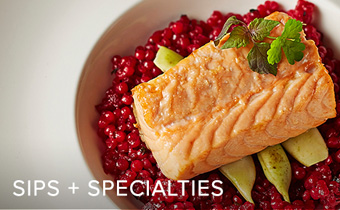 Sips and Specialties
One Hour of Four Passed Hors d'oeuvres
Three Course Plated Dinner
Four Hour Essentials Bar
For more information on the holiday party menus, click here